It's been a long time since I've done an #ESSENCEINTERVIEW. A time where I get to speak to people who are creative, inspirational or who have made a major breakthrough in their field. If you haven't already, you can read the last interview here.
Since I haven't done one in a while , I knew I had to have a big comeback, somebody I found really unique and inspiring – so I decided to base this edition around tech ,we are meeting Jordan Johnson, co-founder and CEO of the new student-based app- Magknit.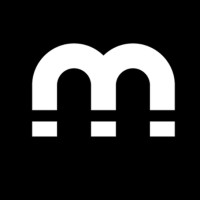 The Magknit App acts as a platform to look for other students who would like to join forces on projects or similar interests. The app aims to transform the way students' network and collaborate whilst meeting new people.
1.Tell us about yourself
My name is Jordan Johnson, I come from a Nigerian background. I'm 22 and attend Lancaster University. I am a Christian who loves drumming and singing. I am also the founder of the Magknit App
2.Where did the idea behind the Magknit come from ?
The idea behind the Magknit app started in my second year of university. I started a YouTube called SSV which allowed me to feature different perspectives of religion and have different faiths on there – similar to BKChat but more polished I guess. I had to end it as there was a lack of resources in order to continue and I wanted to focus more on uni.
I was attending a few networking parties due to this, where I could meet people and I thought why not create an app for this ? Surely there are hundreds of students here who would love to collaborate on projects or similar interests, why is there not an app that can help with this ? That's where the idea originated from.
3. What were the steps in getting the app created ?
I first had to create the concept. This involved myself and 6 of my friends coming together and brainstorming the idea, creating features to add to the product. We then had to conduct focus groups and lots of market research to test our assumptions.  I did lots of reading 'lean startup' and watched lots of videos 'Gary Vee, Steve Bartlett' on start-ups and business. We then went to a university innovation hub who were hell bent on us filling in lots of sheets of paper in an attempt for us to further understand our goals for the business.
We then had to prove the concept of it. This involved creating  Facebook group that allowed students, societies, businesses and charities to advertise their skills or willingness to contribute to a project. Over 110+ people joined and over 12+ connections were made however it was painfully obvious that people needed a platform that allowed them to connect on their own as I had to encourage people to post. Upon market research we found that people didn't really come to Facebook to network but just to watch meme's, videos and see what friends are up to.
Thinking this was enough, during the summer I went around London looking for investment with my then co-founder. A ridiculous offer was made to us after consecutive meetings with a particular investor, which we decided to turn down in order to further prove our concept in order to gain more leverage in our negotiations so that we could properly convince the next investor. So we created a basic information capture website that allowed me to get a database of people who either had an idea or project, or had a skill and wanted to connect. We succeeded within a day and managed to sign up 30+ student 5+ ideas and 3+ businesses. Allowing me to cold call and connect the people who need to be connected.
Secure Investment and Find a Team – A particular angel investor finally believed I had enough to go ahead and start building the app.  It was through aforementioned website that I found my co-founder Siddharth Notani who was a computer science student and was on the database to help build a website for a Restaurant. I convinced him to join the company and with our resources we found a team to help build our platform and since then it's been 1 year of building the product and doing research, lots of testing and ideation. We are now approaching launch.
4. What have been some difficulties with the app e.g. creating whilst being a student? Finances, getting a team?
I would say finances had to be the most difficult challenge, every other challenge I faced somehow involved finances getting in the way. Sourcing a team was also difficult as many dropped out along the way due to other workloads/projects. I also found time to be a challenge with it as at the time I was working at Sony, so I had to balance my job with trying to make the most out of the app,making it the best it could possibly be.
Other challenges that I faced which affected me personally included me learning how to humble myself, not letting myself get too involved with the hype of it all. I had also decided to leave university at this point which was a huge challenge for me! Simply because coming from an African background, education is instilled into us from the moment we are able to walk practically ! so I had to convince not only my parents I was serious about taking this step, but also my family and friends of my parents who tend to have an opinion at times.
Lastly, I would say loosing friends. Whilst I had friends that wanted to hang out or chill on a good lad's holiday, I was dedicating my time to working on the app. This meant I lost friends along the way.
5. What have been some strengths from the app? e.g. getting new skills, networking opportunities
There have been many strengths I have gained from the app. Mainly in leadership. I have had to become very self-aware, be able to reason well and be receptive to criticism both positively and negatively. In terms of hard skills , I would definitely say admin skills is something I have gained and developed, additional skills involve accounting, managing finances and just having a priority to learn stuff that I needed to know . I learnt many things along the way.
6. What advice would you give to someone who wants to follow in your footsteps and develop their own app?
I would say just start- there is no such thing as waiting for when you are ready otherwise you will never be. I would say this to people who are especially of a younger age, simply due to the fact that you don't have any major responsibilities e.g. kids, spouse, house etc.
I would also encourage you to look into where there is a demand for what people need. Try and cater to people's needs. Innovation is the child of demand.
7. What makes this app unique from other apps that students mainly use ? e.g. Instagram, twitter etc.
There are many things that that makes this app different from others. Twitter which is used a lot by students is conversational, you simply go there to voice your opinions and talk to others. LinkedIn is corporate so you tend to create a façade of yourself, whereas the Magknit app is a collaborative platform, rather than a social networking or corporate platform, the Magknit app allows you to collaborate and network with others based on your interests or projects you are working on.
8. How was your relationship with God affected by the app ? negatively/positively
Working on this app has brought me closer to God. When I go thorough hard times, troubles and doubts I look back at how far I have come and understand He will complete what he started. Being a son of Nigerians, failing university once is a curse from the devil and failing twice is an affliction. For me through business, my understanding of The Word and God has allowed me to find my own faith instead of believing in the word of God the way my parents do.
Failing first year and dropping out of my second year, working in my third year has just taught me that everyone's journey to greatness is not supposed to be the same route or timespan and I thank him for the opportunities and lessons he has taught me along the way. I don't demand from God; my main prayer is to ask his will to be done in my life and be humble enough to understand that I can't understand while I'm going through it.
For more about the Magknit App:

W: https://www.magknit.co.uk/
T: @MagknitApp
F:@magknitapp
IG: magknitapp